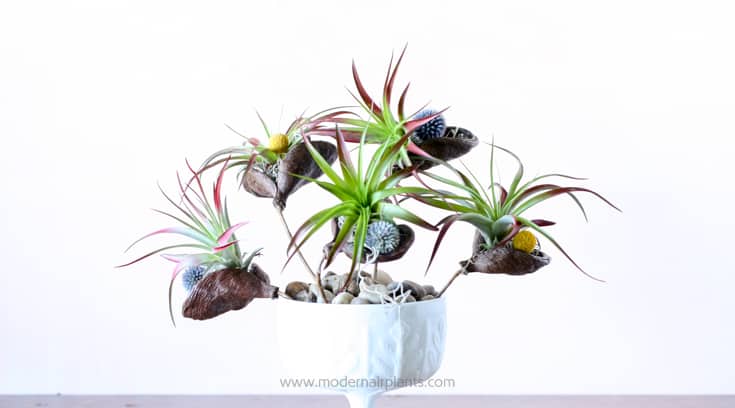 Organic air plant design
If you like the idea of using natural elements to display your air plants, read on. In this post I'm featuring 4 different seed pods, badum nut pods, bells cups, monkey pods and velvet pods to inspire you to create your own designs. Three of the four pods are stemmed, which means that a steam has been added. If you prefer displaying your air plants without the stem, notify the seller that you would like your pods without stems.
This post may contain affiliate links, and I love all the products I promote.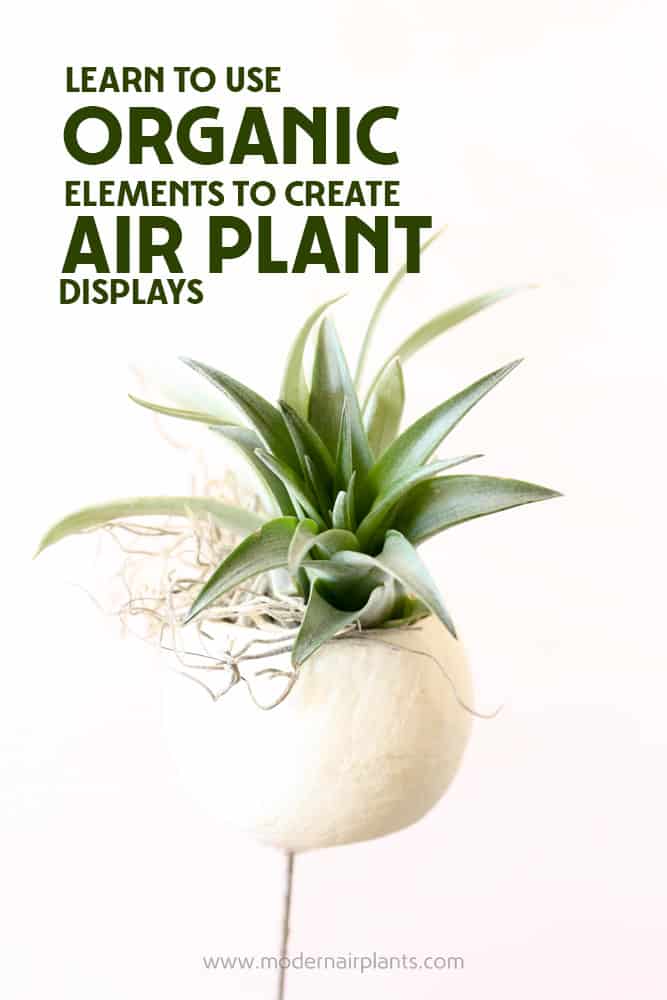 Materials Needed
Air Plants such as T. aeranthos, T. caput-medusae, T. fasciculata, T. harrisii, T. ioantha, T. peach capitata, T. red abdita, T. tricolor v melanocrater
A display vessel
Seed pods of your choice: badum nut pods, bell cups, monkey pods, velvet pods.
A styrofoam frog to secure pod stems–you can get these at your local dollar store
Pebbles to cover frog
Wire cutters for trimming stems
Dried Flowers (optional). Finishing off the displays with a dried amaranth, Billy balls, and globe thistles add a nice pop of color without overwhelming the design.
Floral glue (optional). I did not use glue in these designs as I want to be able to remove the air plants from their displays to water them. However, if you would like your display to be more secure, use glue to affix the air plant to the pod. In this case, use a spray bottle to mist the air plants. Misting will prolong the life of the plants but is not the ideal watering method for long-term care.
Badam Nut Pods
TIP: When poking in the pod stems, aim for a roughly triangular shape.

TIP: Cut the stems so that they are different lengths.
Bell Cups
Monkey Pods
Velvet Pods
These cute pods are not attached to a stem, so no wire-cutters are needed. These pods work well for table-top display.
Your Turn
That's all there is to it: pick a pod, choose your air plants. Stick a little Spanish moss inside the pod, add an air plant and finish it off with a dried flower.