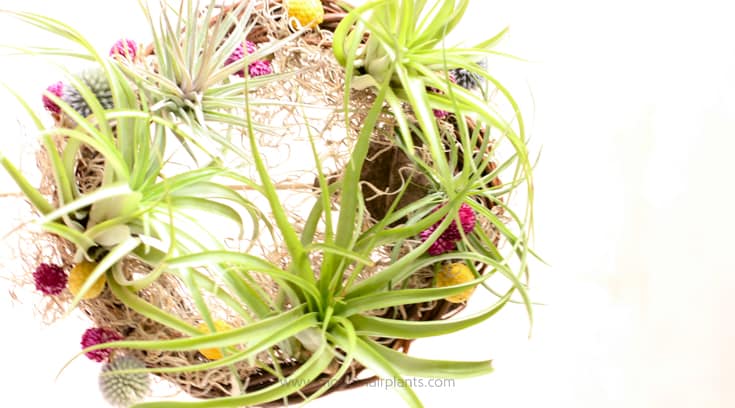 Learn how to make your own air plant Wreath
Get ready to design your own air plant wreath. They are so simple to make and look gorgeous! With just a few simple supplies and step-by-step instructions, you'll be set–ready to make your own wreaths.
This post may contain affiliate links, and I love all the products I promote.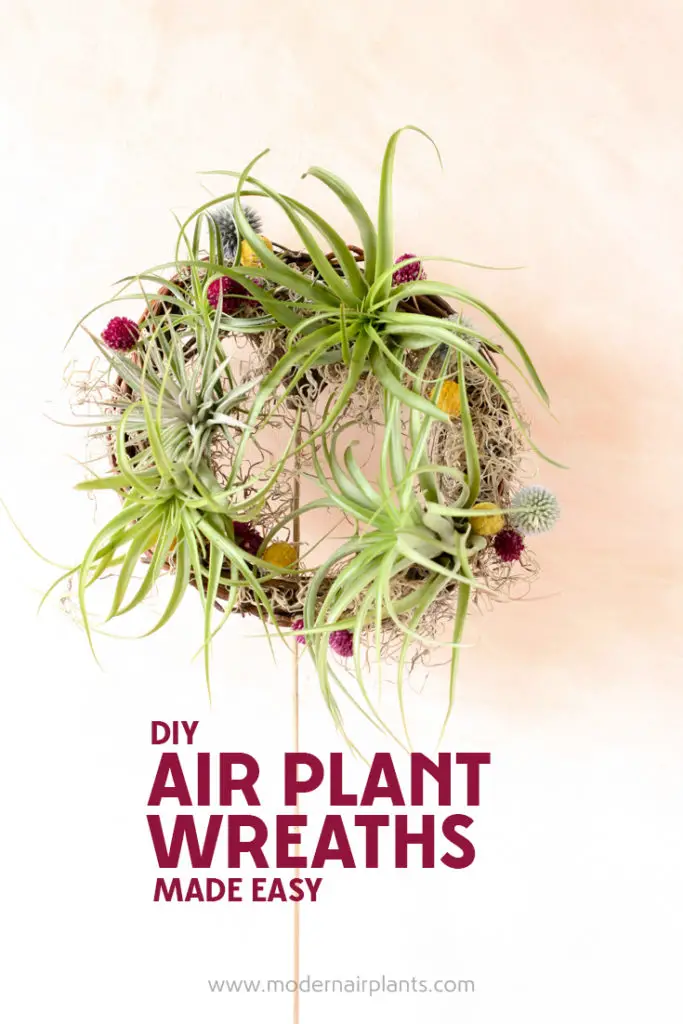 Supplies
Grapevine wreaths can be purchased online or from your local craft store.
Floral glue will secure the wreath by keeping the plants and embellishments from falling off.
Air plants. Consider varieties with spreading leaves such as green abdita, brachycaulos, harrisii, capitata, mini xerographica.
Embellishments. Dried flowers, such as amaranth, billy balls, globe thistle, lavender add a nice pop of color that echoes an air plant in bloom. A few other ideas include a sprig of real or faux berries, small pine cones, a string of LED lights. The choices here are limitless. Go with what you like.
Dried Spanish moss or preserved reindeer moss. These mosses are fillers that round out the wreath.
Sharp scissors for trimming dried flower stalks etc.
Let's Get Started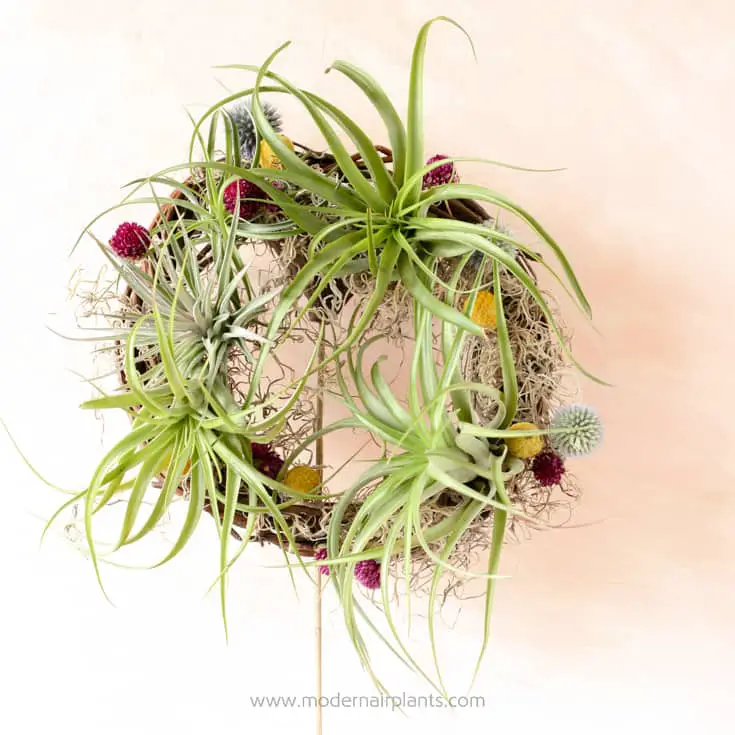 Easy As 1-2-3
In only 3 steps you too can make an air plant wreath. First, cover the grapevine with a bit of Spanish moss. Second, add the air plants in odd numbers. Third, embellish the wreath.
Display the Wreath
If you want a tabletop arrangement the wreath doesn't need to be hung, just lay it down on your table. Tabletop wreath stands and traditional door wreath hangers also work well.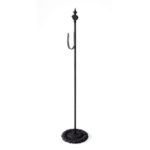 Care
If the air plants were glued into place, regularly mist the plants with a spray bottle-this could be a daily affair if you have the time. If you didn't use glue, remove the plants from the wreath once a week and soak in a basin of water. Allow the plants to dry upside-down for about 4 hours before returning to the wreath.
Enjoy
I hope your air plant wreath brings you happiness every time you see it!
DIY – No Thank You
I get it. DIY isn't for everyone. That's why I've provided a link to purchase a ready-made air plant wreath if that is more your speed.
BUY AN AIR PLANT WREATH