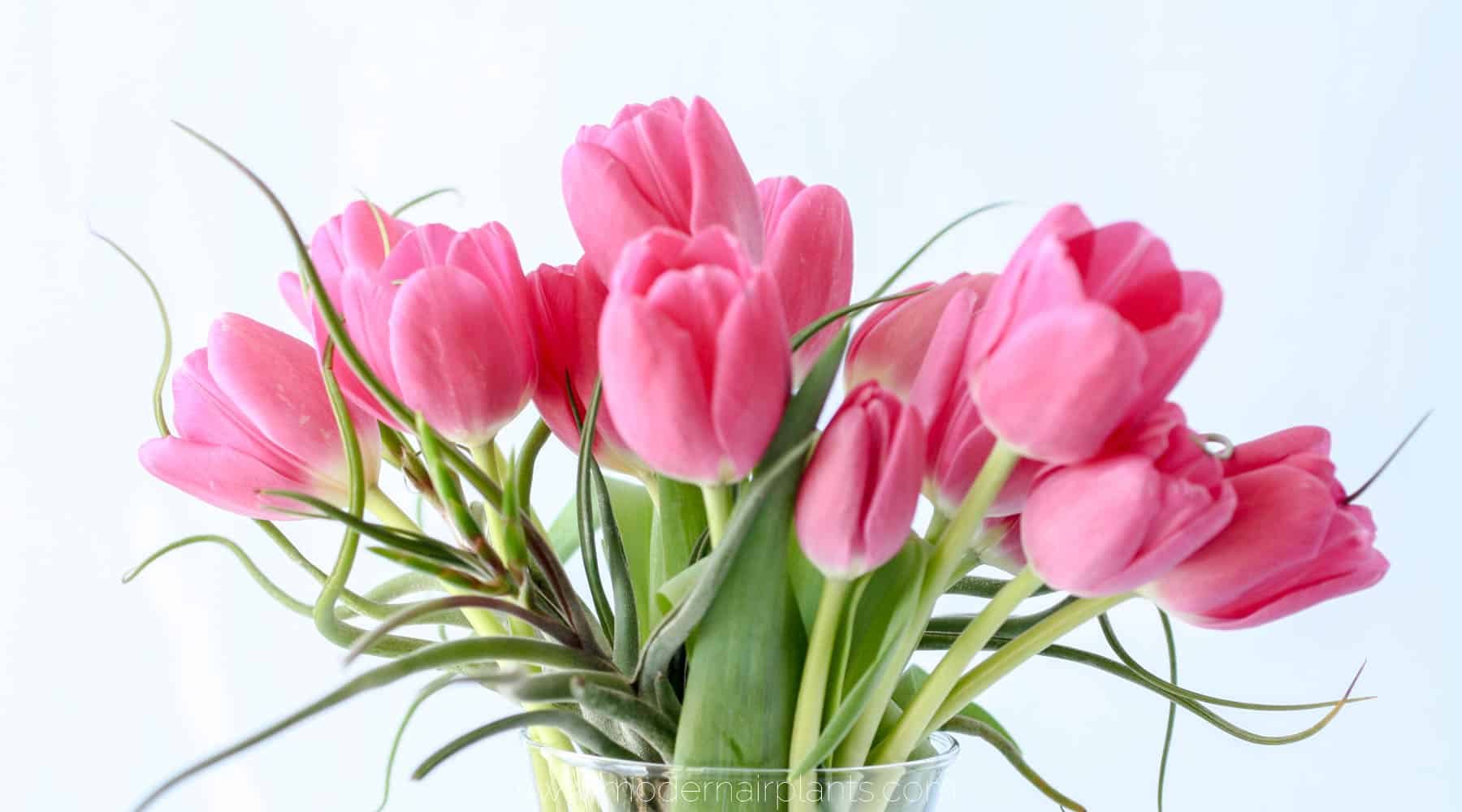 What? Air Plants & Grocery Store Flowers? That's Right!
I love walking by the floral aisle at the grocery store. Even when I don't purchase, I always walk slowly, perusing the flower. Life is too short not to stop and at least admire the flowers. Even better than that is to actually buy a bouquet, take them home, and add some air plants to create a beautiful and unique display.
This post may contain affiliate links, and I love all the products I promote.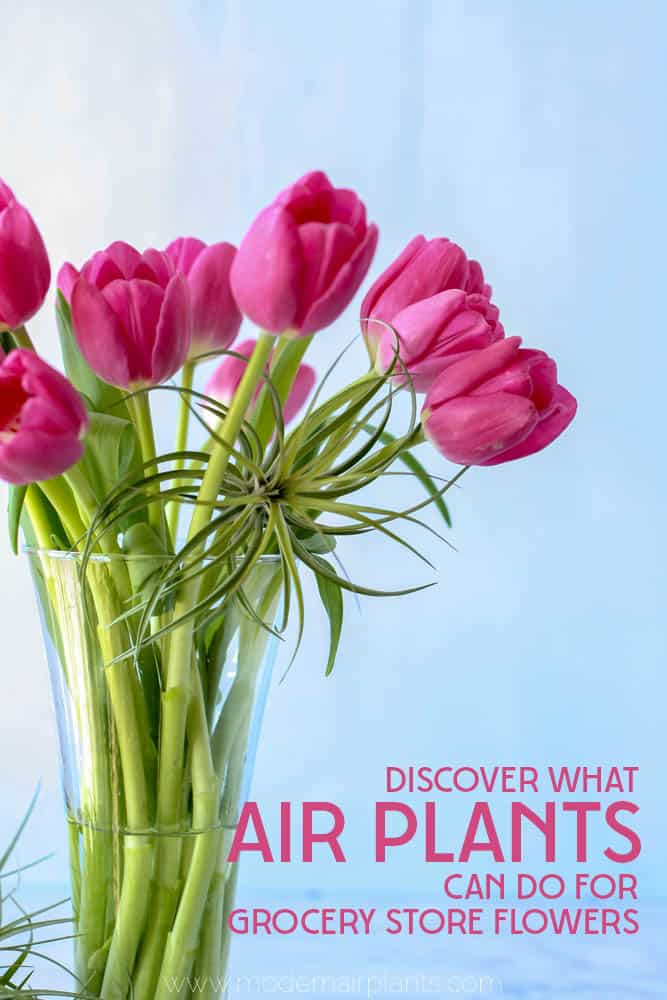 Supplies
Let's Begin
Gather materials. That way you won't have run around finding what you need in the middle of your project. Select your vase and partially fill it with water.
Add a single air plant.
Because air plants are an unexpected addition to a flower bouquet adding just one will have an impact.
Add Multiple Air Plants
Adding several air plants fills in the bouquet, adds interest and an exquisite finish. Let's take a look at a couple of different examples.
Securing Air Plants in the Cut Stems
Very Easy. Very Pretty.
I love using air plants because they add an uncommon, yet pleasing dimension to our decor. In short, add air plants and suddenly the ordinary become extraordinary. In this example an everyday bouquet become something special with the addition of air plants. Air plants are an easy way to make the everyday extra special.