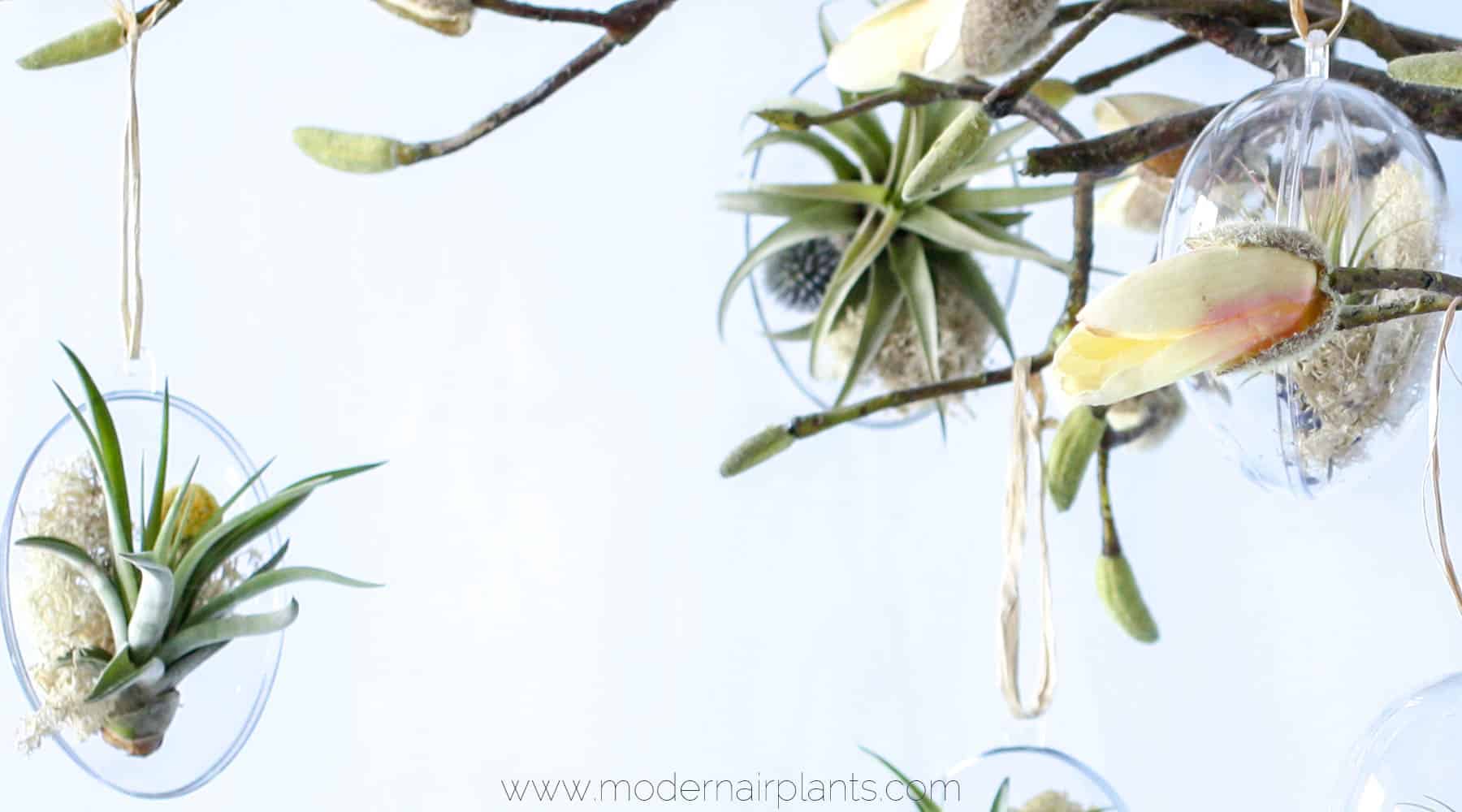 He is Risen!
Creating an Easter egg air plant terrarium is a fun way to celebrate Easter. Free of roots and dirt, air plants are perfected suited to hang gracefully inside a terrarium. You'll love that this project has no glue or sticky mess!
This post may contain affiliate links, and I love all the products I promote.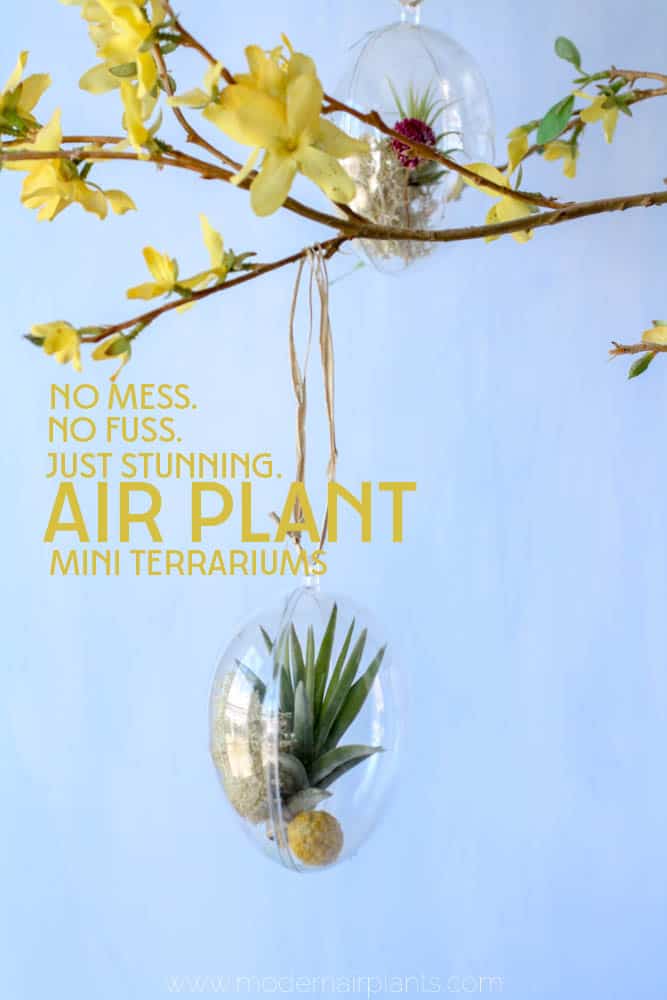 Materials for Easter Egg Mini Air Plant Terrariums
Clear plastic eggs to become mini Easter terrariums
Raffia or ribbon to hang the eggs
Preserved reindeer moss to add a bit of filler and interest to the mini air plant terrariums
Dried flowers such as amaranth, globe thistles, and billy balls add color
Small air plants such as T. ioantha, T. harrisii, and T. velutina. If ordering by mail, make a note to the seller that you would like small air plants. Click here, to see where I like to buy air plants.
Invisible thread or fishing line to secure the air plant for an open-style terrarium.
Scissors for cutting the moss to size and trimming the thread or fishing line.
A long branch or Easter tree for hanging the mini air plant terrariums.
Instructions: Easter Egg Mini Air Plant Terrariums
Happy Easter!
Wishing you a very happy Easter filled with the light and hope of our Savior!
P.S. If you love Easter eggs, this book, Rechenka's Eggs by Patricia Polacco is a family favorite.