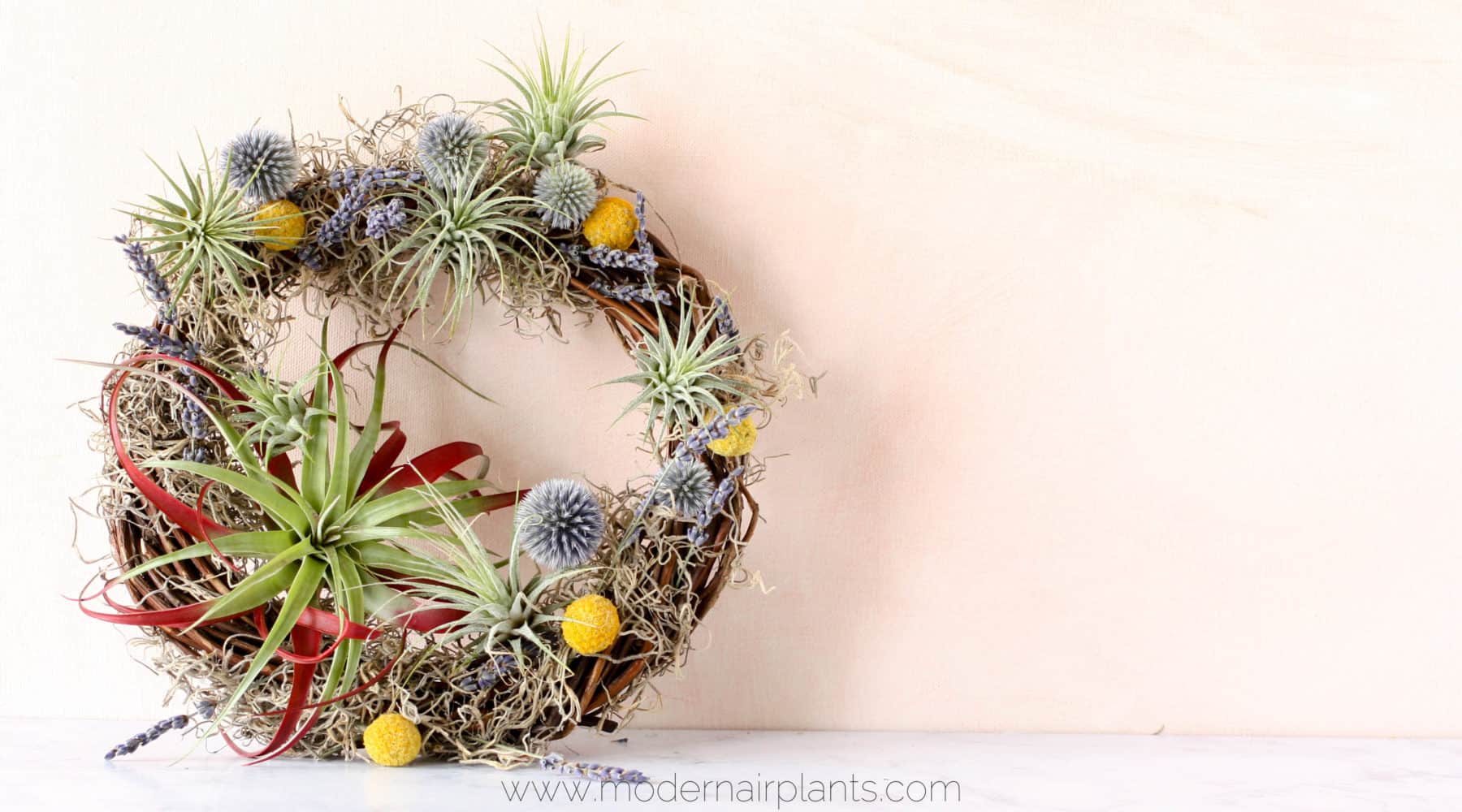 diy air plant gifts (fast & easy)
With so many gift-giving occasions, it's a good idea for have a few air plant gift ideas in your back pocket. Here are 4 ideas to add to your repertoire: air plant in a vase, air plant with a bow, air plants in bell cups and an air plant wreath.
This post may contain affiliate links, and I love all the products I promote.
Air Plant in Tall Vase
Materials
Instructions
TIP: Be sure to let the receiver know how to care for air plants. I can just imagine a well-meaning recipient filling the vase with water.
Air Plant in Short Vase
Follow the instructions above.
Air Plant in Vase–Suspended in Air
Materials
All the materials for the Tall Vase, plus:
Air Plant with Bow
Materials
Tying an air plant with a ribbon and gifting it as-is is an quick gift. It also makes an original bow to top a gift box and party favor. Having a formal dinner? Set the air plant on the plate.
Bell Cup Air Plant Holders
Materials
Instructions: Easy As 1-2-3
Holiday Air Plant Wreath
Materials
Instructions
TIP: The air plants will last longer if they can be removed from the wreath and soaked in water. If you need a more permanent solution, glue the air plants to the wreath and include a spray bottle to mist the plants.
There You Have It
You're prepared for any gift-giving opportunity. These simple gift ideas can be put together in a flash and won't break the bank. The wreath is definitely the most involved and will need a little forethought. I had to order those materials on-line, but everything else is easy to find.