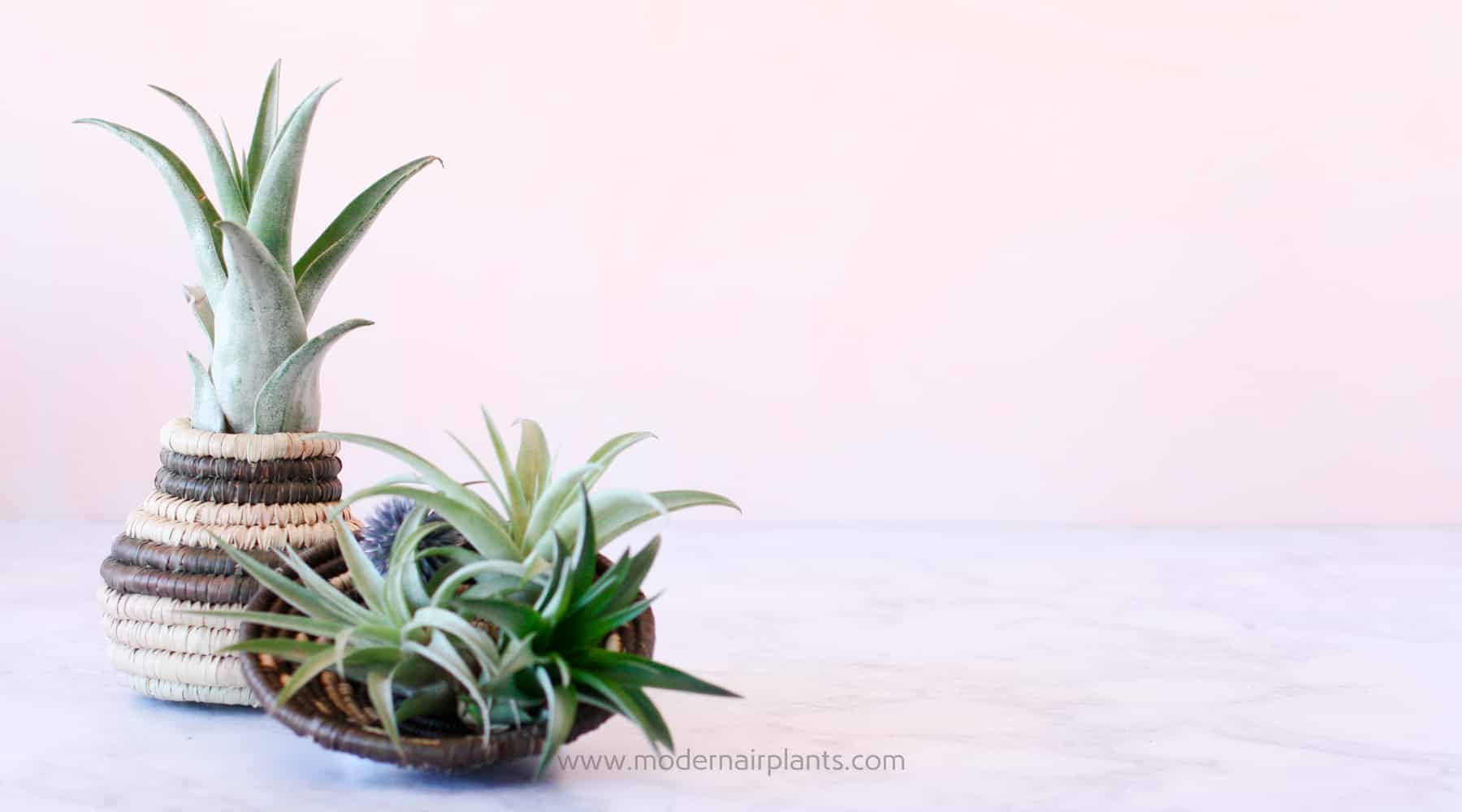 Bask in Well-Being: Air Plants in Baskets
Do you want your family and friends to feel a sense of ease and comfort at your house? Try displaying air plants in baskets. Recently I watched a Netflix documentary called Abstract: the Art of Design. The last episode featured interior designer Ilse Crawford. When Crawford works on a design project her goal is to create a sense of belonging by engaging all of the senses. 
This post may contain affiliate links, and I love all the products I promote.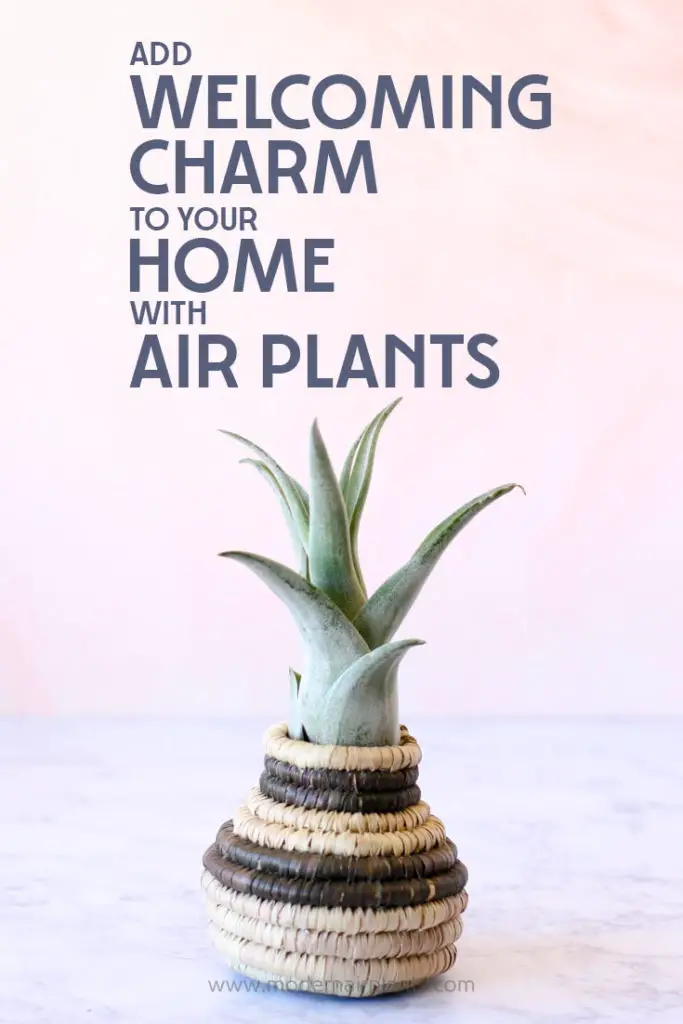 Texture Adds Emotional Appeal to Your Home
Even knowing at one level how important texture is to design, watching Crawford's attention to texture, and contrasting textures in particular, I was struck by the role that air plants and their holders can play in adding texture, and ultimately, well-being to a home.
Air plants are intrinsically sculptural with their unusual shape and silvery sheen. Using visually compelling air plant holders adds to the air plant's charm. Immediately, air plants partnered with baskets came to mind. Baskets radiate textural elements: rough, smooth, scratchy and soft.
Texture: Air Plants + Baskets
Success by Ilse Crawford's Standard
If people feel comfortable in our homes, but are unable to explain why, it may be due, in part, to the textually rich experience we've created with air plants. 🙂