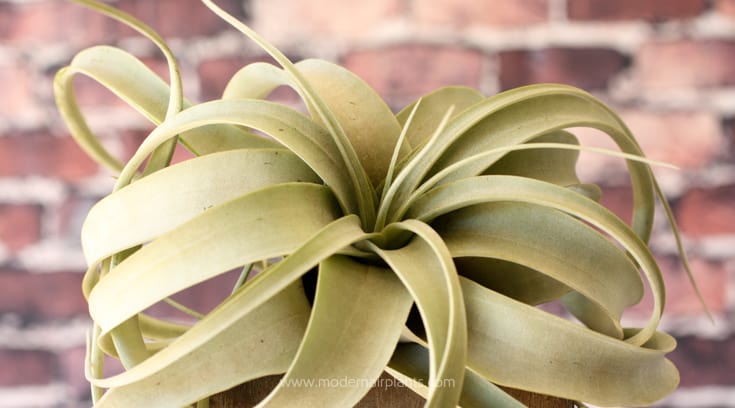 Hankering After Air Plants?
Me too. I've purchased LOTS of air plant. Find out what to look for when purchasing air plants. Discover how to get the healthiest plants for the best price.

Shop Brick and Mortar
By shopping in-store you have the advantage of being able to pick out your air plant for yourself. Just be sure that the seller knows how to care for air plants and that they've received proper care at the store.
Finding air plants in stores can be a little hit and miss. If you live in a big city you are more likely to find air plants in a specialty plant shop. Sometimes you can find them at Target, but no guarantees. I live in a small town and I found some Tillandsia for sale near me at my local nursery.
If your local nursery doesn't currently carry Tillandsia, you could always let them know that you are interested. In all honesty, the air plants that I've purchased online were less expensive and in better condition than the ones at the nursery. I think it's because although air plants are easy to care for, many people just don't know how to care for them. If customers aren't buying them up right away, ofttimes the plants are neglected. But my experience is for sure not the rule.
You may live in an area with an expert air plant retailer. If that's the case then you will get knowledgeable help with the luxury of being able to choose your own plants from air plants that have been skillfully cared for.
Shop Online
Even if you are unable to find a local air plant supplier they are readily available online. I've purchased all of my air plants online. My air plants arrive quickly. The plants are sent directly from the air plant supplier, so they are delivered in great condition.
The downside is that by ordering online you don't get to pick the plants yourself, but you can make special requests.
Air plants ship well. They are lightweight and since there is no soil there is no mess. My air plants arrive in great shape.
SHOP ONLINE
Caring for New Arrivals
After purchasing air plants, either online or in store, be sure to soak them in water for about 4 hours to re-hydrate them. Afterwards, let them sit on their side for a few hours to drain and dry. This will prevent water from accumulating and rotting the plant.
Now you're ready to roll! Check out my air plant design tips for ideas on how to display your tillandsia.
Care Tips
To learn more about caring for your air plants, check out the posts below.
Air Plant Resources